If you have not shopped at
www.scrapbookchicks.com
, I highly recommend it!! They have the latest and greatest items, fabulous sales, and above all, amazing customer service!! I have placed two orders in the last week, and as long as they keep doing Wacky Wednesday, I will continue buying!! So, if you feel like shopping for great products, or watching a video, reading a great blog, or hunting for a funny scrap related t-shirt, head on over there!!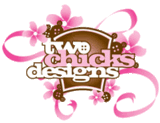 I am gearing up for CKC Des Moines in two weeks!! I am so excited! My friend Tessa (
Krafty Mama
) and I are headed there for three days!! That's three days of no hubbies, no kids, and lots of classes, volunteering, scrapping and shopping!!! We are so ready to learn new things and buy new goodies!! I will also be seeing a good scrappy friend there, and I am very excited about that as well! I just keep thinking about this to get me through the last week of summer school!
Okay, so I have my blog up and running again, and I even have followers and Blog Buddies!! I love it!! I am very glad to have my scrappy mojo back! So, to celebrate that, and the fact that I have done well from my Blog Garage Sale, I will be doing some blog candy! I will be choosing THREE names that leave me a comment (becoming a follower would be awesome, but not required) on any of my layout postings that I have made on my blog in the month of June. You can leave a comment here as well, but leaving it on a layout will get you in the drawing. I will have my son choose a name Sunday evening and post the winners Monday morning. That should make Monday more bearable! The winners will get their choice of any items shown in my Blog Garage Sale posting that are still available. Don't worry! There is LOTS still available!!!! Good Luck!!
Enjoy Everything,
Natty